WeeTEAM Members Shop First & Earn Cash!
The word is out… Helping at WeeTRADE is FUN!
Get FIRST Dibs on the BEST Brands
Earn $12 per hour
Small group shopping BEFORE sellers
Have fun & meet other parents & grandparents that share your love of savvy shopping
Work 3+ shifts | Shop Private Evening 4 Hour Presale Mon Feb TBA 3-7p & 1/2 Price Sale Feb TBA  8:30a
Scroll this page all the way for IMPORTANT Details
Registration Opens Early January
Select Three or more 3 Hour Shifts* 
PreShop Mon Feb TBA | 3-7p AND 50% Sale Sat Feb TBA | 8:30a
Earn $108 ($12 x 9)  – $25 (Member Only PreShop Tix) = $83 for YOU
*MUST include a Sort Day shift | Unable to work a sort shift email us
Electronic Flyer Assistant – Preshop Times Vary-email for details
*SORT DAY Shift Xtra Benefits– Shop Dollar Dash, Bring Grandma/Hubby to preshop & PreShop 1/2 Price Sale
WeeTEAM Guidelines
NO CHILDREN under 10 allowed while working unless infants (contact us first)
Let us know if you need all shifts in one day, need to work while dropping/picking up to save travel or need to split shifts
3 shift/9 hour minimum
New members 3 shift maximum
Missed Shifts-Emergency Policy
Emergencies arise. Unable to make a shift? Please call 904.613.8851 w/i 24 hrs of your shift- do NOT email. Once you sign up, you're committing to cover your shifts. Cancellations must be made w/i 10 days of your shift.  A missed shift will result in a $33 fee & forfeiture to be a future WeeTEAM member. Please understand we're counting on you. Your spot is not an extra spot. We put careful thought into the number of team members needed to make the overall WeeTRADE experience positive for everyone.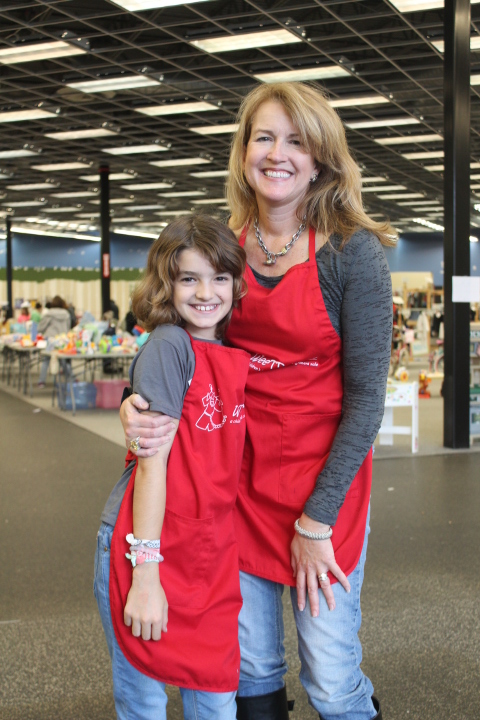 Post Sale Sort Shift for Added Benefits
Shop the "Dollar Dash Charity Sale" (save up to 90% off)
Preshop 1/2 Price Sale
Bring Hubby or Mom/Mother-in-law AKA Grandma to Preshop w/you. (NO other guests- no exceptions)
---
Non Consignors Can Join Our Team
Not ready to sell? Want to earn money & shop early? Email us (online registration not available)
---
Dads Are Cool Too
Don't mind getting a little dirty, loading large items or breakdown! Email us for options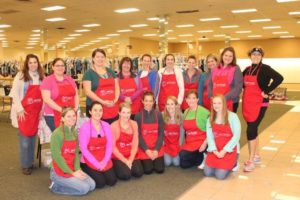 Help us reach new friends via influencers, emails & digital flyers
Hook us up with your favorite media influencer or media connection
Post digital flyers & send email to large groups. Belong to a moms group/neighborhood group/bible study?  Take your children to activities/classes where parents frequent? Have a child in preschool/daycare/private school? Help us reach them!
---
Bartering
Have a special service to offer?
We need movers/trucks, caterer/restaurant/baker connections, print services & we LOVE media attention! Know someone that could help us spread the word about our concept of Going Green-Recycling, Saving Money & Making Money? Help us publicize to media & influencers!
Want to giveaway a service or product to our shoppers? We're happy to cross promote