WeeTEAM Members SHOP FIRST!
The word is out!  Helping at WeeTRADE  is fun!
Join our WeeTEAM to PreShop First
Shop early for the best selection
Choose 3 shifts including a Post Sale Sorting Shift (Sun, Sept 27th)-Join us for a Private Evening Presale Mon, Sept 21st.5p-8p
Very small group shopping
Children can attend WeeTEAM PreSales
Bring selective children for opinions & sizing
Have fun & meet other moms & grandmoms that share your appreciation for high quality children's items
Scroll this page all the way for IMPORTANT Details
Shifts Now Open
Select Three 3 Hour Shifts (MUST INCLUDE One Post Sale Sorting Day Shift)- Special Private PreShop Mon Sept 21: 5p-8p AND PreShop 1/2 Price Sale: Sat Sept 26 8:30am
Select Two 3 Hour Shifts – PreShop Tues Sept 22: 3-8p
Select One 3 Hour Shift – PreShop Tues, Sept 22: 4-8p
Select SORTING DAY SHIFT for added benefits – Shop the Dollar Dash & Bring Grandma/Hubby to shop w/you OR PreShop 1/2 Price Sale!
(see below)
Electronic Flyer Assistant – Preshop Wed Sept 23: 4-8pm(start times range)
Flyer Assistant – Not Available Fall 2020
Sign Up to Join Our WeeTeam
WeeTEAM Guidelines
Registered consignors sign up online –Non consignors must email us to register
NO CHILDREN under 10 allowed while working unless nursing/young infants (contact us first)
By signing on to join our team you are accepting the responsibility of helping your entire shift
Can't find a shift? We're happy to do split shifts or make adjustments to accommodate. Just ask.
Coming from out of town & need to help while you're dropping, picking up or preshopping to save travel? Let us know.
Want to do all/multiple shifts in a day? Let us know if we can work this out for you.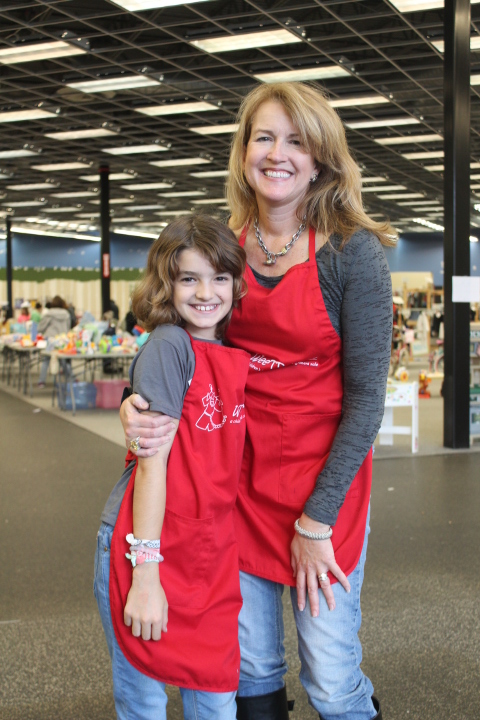 Missed Shifts-Emergency Policy
Once you sign on for a shift, you're committing to cover that shift. Cancellations must be made w/i 10 days of your shift.  A missed shift will result in a $30 fee deducted from your commissions & forfeiture to be a WeeTEAM member the next event. We understand emergencies arise, if you're unable to make your shift please notify us w/i 24 hours of your shift by phone. Please understand we're counting on you. Your spot is not an extra spot. We put careful thought into the number of team members needed per shift to make the overall WeeTRADE experience positive for everyone shopping, dropping off, picking up etc.  Please contact us 613.8851 should you have an emergency during the event-do NOT email us.
Non Consignors Can Join Our Team
You don't have to consign to be a WeeTRADE Team Member!
Email us to join the fun (online registration not available)
$30 refundable deposit (cash/check/paypal) required to reserve shifts. Refunded after shift.
---
Choose Post Sale Sorting Shift for Added Benefits
Shop the NEW Dollar Dash Charity Sunday Sale (save up to 80% off)
Choose your added benefit:
Benefit 1: Preshop 1/2 Price Sale in addition to your Preshop time

For example: Choose a Post Sale Sorting Shift-Shop Wed, TBA AND TBA 1/2 Price Day

OR

Benefit 2: Bring Hubby/Mom/Mother-in-law AKA Grandma to Preshop with you.  (email for specifics-no other guests)

For example: Choose a Post Sale Sorting Shift & Grandma/Hubby Preshops w/you 
---
We are looking for a few good MEN too!
We need shifts covered by men that like to get a little dirty or simply want to help us keep things organized–set up, drop off, loading large items or breakdown! Email us, we'll let you know the options!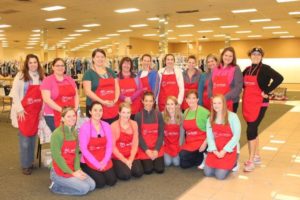 Help us reach new friends via flyers, emails & blogs
Hook us up with your favorite blogger or media connection for special passes
Pass flyers & send email to large groups. Belong to a moms group/neighborhood group/bible study?  Take your children to activities/classes where parents frequent? Have a child in preschool/daycare/private school?
---
Bartering
Have a special service to offer? Don't hesitate to offer your idea as a trade for a shift.
We need movers/trucks, caterers/restaurant connections, print services & we LOVE media attention! Help us publicize our event via media. Know someone that could help us spread the word about our concept of Going Green-Recycling, Saving Money & Making Money? Let us know!