Step 1: Register to Consign
Earn 66% less a $10 consignor fee
Step 3: Tag & Price Your Items
Deadline Feb 2nd  midnight
Step 4: Drop Off Your Items & Pick Up $$
Schedule appointments Feb 1-3. (Free Storage & Early Drop Off for large items available year round) Schedule Pick up appointment for commissions & unsold items Feb 11th
Spring 2019 Acceptance CHANGES
Junior Sizes: No longer accepted. Up to size 16/18 ONLY Sizes 12+: Limit 30 items per consignor/per gender size 12+  (have more, please contact us) SOCKS: NEW Only Hair Accessories: NEW ONLY Baby Bath TUBS: Must be manufactured after 10/17 w/warning stickers attached.
Post Sale Sorting Changes:
In an effort to increase efficiency during our post sale sorting of your unsold items back to your bins, we will no longer sort the following categories: small accessories (including: socks/tights, hair pieces, belts, scarfs, hats etc), stuffed animals, DVD's & books. These items will be donated rather than put back with your unsold items, so please mark them 1/2 Price so you can earn your highest commissions on these items. If you wish to gather these items yourself they will be kept in their bins for you to seek if you wish.
Recent Decor Acceptance/Limitations
BEDDING: Pottery Barn ONLY (or very close copies) Twin, Full, Queen, NO Crib/Toddler Bedding (new or used), No "used" sheets/bed skirts/throw pillows unless part of bedding sets  BATH: NO "used" (NEW accepted) Bath rugs/mats, bath sets, shower curtains WINDOWS: No window panels/curtains UNLESS black out panels. FRAMES: Children specific only  NO BIRTHDAY Party Decor/Supplies: Not accepted new or used
NEW Teen Size Limits
We no longer accept Junior size clothing due to decreased sell through. We will accept clothing through size 18.
Infant Clothing Acceptances
Due to low resale value: NO single/grouped onesies without pants or single/grouped leggings without tops UNLESS boutique brand. NO footed sleepers UNLESS better brands like Kissy Kissy, Ralph Lauren, Gap, Gymbo. Carters/Little Me have minimal resale value. Limited holiday specific ones will be accepted. (Remember to price these sizes lower as they don't sell thru as quickly.


Brands We Love
WeeTRADE is a name brand children's event & here is just a sample of the brands our shoppers love. If you have any questions on brands accepted simply email us
Abercrombie, Aeropastle, Anavini, Angel, Aster Baby Lulu, BabyNay, Bailey Boys, Bear Feet, Beauxs et Belles, Carriage Boutiques, Carters, Castles & Crowns, Cat & Jack, Charlie & Claire, Children's Place, Crazy 8, Crewcuts, Dillard's/Belk, ELand, Feltman Brothers, Florence Eiseman, Footmates, Funtasia, Too!, Gap, Gymboree, Hartstrings/Kitestrings, Hollister, jack Rogers,  Janie & Jack, Justice, Just Ducky, Kate Mack, Kate & Libby, Keds, Kelly's Kids, Kid Express, Kissy KissyL'amour, Livi & Luca, Lilly Pulitzer, Matilda Jane, Mini Boden, MudPie, Mulberribush, Mustard Pie, Nike, Old Navy, Orient Expressed, Papo d'anjo, Polo/Ralph Lauren, Persnicky, Potato Saks, Pottery Barn Kids, Ragsland, Rosalina/Sweet Angela, Roxy, Saltwaters, Secret Wishes, Southern Tide, Stride Rite, Sweet/New Potatoes/Two Turtle Doves, Spudz, Tommy Hilifiger, Tom's, Under Armour, Velani, Vineyard Vines, Vive la Fete/Silly Goose, Willets, Zutano, Zyno, Zackali & many other popular names we all love!
TARGET or Walmart shoes accepted IF NEW or VERY NEW looking ONLY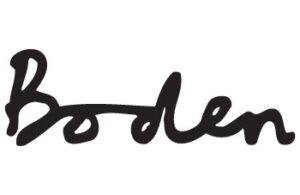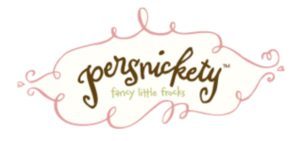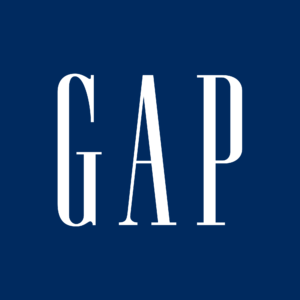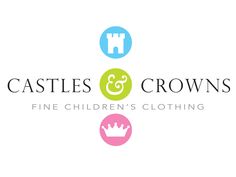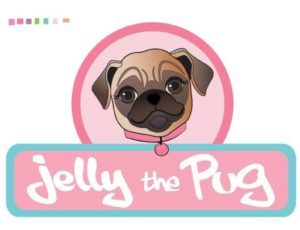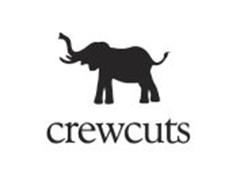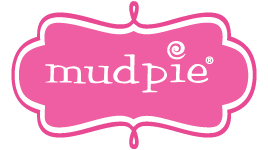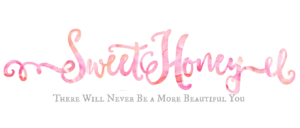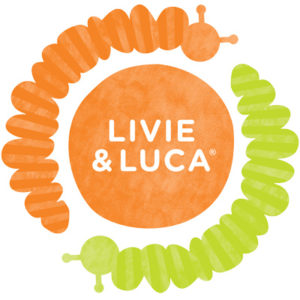 What We Will Accept
Fall Event: Fall/Winter/Halloween/Thanksgiving/Christmas/Valentine's/Year round Clothing & Shoes

Shorts/short sleeve shirts/minimal sandals accepted. Halloween Costumes, Winter Coats fall event only

Spring Event: Spring/Summer/Valentine's/Easter/Patriotic/Year round Clothing & Shoes

Lighter cardigan/vest sweaters, light jackets, long sleeve button downs & ski apparel will be accepted

All boutique, better department store & designer favorites (check "brands we love")
Mall Brands (Janie & Jack/Gymbo/Gap/Nike/Under Armour etc)-current styles & excellent condition

We PREFER these brands sold as outfits/sets vs individual pieces, but separates WILL BE accepted. If worn together, sell together for better commissions. Price competitively, as they compete w/boutique brands. Our shoppers want good deals on high quality items

CLEAN, gently worn clothing (no piling, spots, fading, excessive wear & odor free) sizes Newborn-16

 If item has a "tiny/small" spot that makes it "less than perfect" please note on tag
"Small" hard to find imperfections on higher end items ONLY may be accepted, but NOT on general brand items. We do not purposely sell "play clothes"
Dance/Gymnastics/Sportswear & gear-shoes, (CLEAN cleats), leotards, accessories, equipment
Character Clothing accepted on VERY LIMITED BASIS! Custom made, boutique brand character styles, Princess themes, superhero vintage shirts, currently popular characters
"Dress Up" clothing accepted year round. Halloween items at fall event only
Gently Loved Shoes up to adult size 8 ONLY. Athletic Shoes MUST be LIKE NEW. NO Spiked heels.
Baby Equipment (High Chairs/Strollers/Exersaucers/Bouncer Seats/Swings etc)

Include working batteries when necessary
MUST be wiped clean, launder when possible

Strollers in very good condition, no major wear & please clean them up. No carseats w/strollers
Children's Furniture (beds/dressers/cradles/bassinets/changing tables/toddler beds etc-NO dropside CRIBS)
LARGE ITEM TOYS & OUTDOOR Items are popular! Play Houses, Sandboxes, swing/climbing sets, kitchens, tool benches, train tables & accessories, rocking horses, tables & chairs, ride on toys, tricycles/bicycles, doll houses, doll cribs/strollers/play accessories, castles, tents
"Collections" of toys (bagged & sealed w/packing tape)

Bags of Barbies/Disney/Superheros/matchbox/trains sell well
NO grab bags of small random toys
NO used chewable infant toys

American Girl/Bitty Baby/Corelle/Specialty Dolls, Clothing & Accessories
Stuffed animals: Limit 5. MUST be character/better brands/buildabear/popular brands only.
Battery Operated Toys (Must have working batteries)
DVD's (in hard cases-NO VHS), Puzzles, Games
Books sell best in sets of 3+ (no "free" books), put similar titles/authors together. Package w/ribbon/rubberbands (both ways..top/bottom & side to side) or in ziploc bags (see tagging visual pics below)
Room decor NEW LIMITS see above what's new-lamps, wall decor, etc
Backpacks, lunch boxes, children's purses (must be clean/odor free!)

Due to increased size of the sale, we reserve the right to hold back stained, faded & outdated items. Please do not be offended if we do not accept an item. It may be due to space or quantity of an item/style already received.

Items accepted on space availability. The earlier you drop the better chance we can accept your items due to limited space
What We Won't Accept
PLEASE NOTE: Due to space limitations we will have to keep tight on our rules of item acceptance -Please do not be offended
NO "hanging clothing" items priced under $4 (accessories/toys/books etc $3 are fine)-Pair items together to reach this price point
FALL September EVENT: NO seersucker, sundresses, bathing suits, tank tops–true summer clothing is for the Spring Sale
SPRING February EVENT: NO corduroy, turtlenecks, long sleeve tees; button downs are fine. Halloween costumes, Christmas/Fall themed clothing is for the Fall Sale
NEW: Decor limits please see above under "what's new"
NEW: NO USED Socks or Hair Accessories (bows/headbands)
NEW: JUNIOR size clothing-nothing above size 18 see above "what's new"
Bedding limited to Pottery Barn only (or very good knock offs!)
NO bagged clothing, must hung. People want to see what they are buying.
NO individual/single infant onesies (even if grouped-resale value is minimal) or single leggings w/o tops (size NB-18M) UNLESS boutique brand
NO Single or grouped footed sleepers sized under 24 months – except boutique brands like Kissy Kissy, Ralph Lauren, Gap styles etc. Carters, Little Me, dept store brands do not resell well.
No shoes larger than adult 8
NO travel/location/event/date specific clothing
NO 3 letter monograms. Single letters and full names accepted only.
NO USED diaper bags, potty seats, diaper pails, bottles, eating utensils. Think sanitary!
No Carseats (if you have a stroller/carseat system, please email us for details)
No drop sides cribs or cribs manufactured before 2008
NO baby bedding (sets or pieces)
NO Walmart/Kmart/Target or discount dept store including Babiesrus, JCPenney, Sears, Kohl's, Beall's Brands clothing unless new with tags.

This includes Cradle Togs, Koala Baby, KRU, Wonder Kids, Arizona, Jumping Beans, Faded Glory, Garanimals, George, Cherokee, Sunshine Baby, TKS,


No out of style clothing/shoes-certain colors look dated, fabrics fade, elastic wears out, big collars do not sell
No Maternity Clothing
No Recalled Items (Click here www.cpsc.gov) to see the lastest in recalled items. By signing our consignors agreement you are stating that you have checked your items for recalls and take full responsibility for the items you sell.


CardStock Tags
Print tags on WHITE ONLY 65lb or heavier cardstock
DO NOT USE regular paper. Flimsy paper tags easily fall off & are lost. We can't sell your item if it doesn't have a tag!
6 tags will print per page on your home computer
Tag Placement
Tags should be pinned on the top center interior clothing TAG (or collar/waistband for tagless items). Bottoms can be tagged on belt loops too. Do NOT tag on the clothing's inside tags down on the side. Tags cannot be found there.
Small Safety Pins
Small Safety pins ONLY! Do NOT use large safety pins – they leave holes in garments.
Tagging Gun Available
Our tagging guns will be available for use at drop off. Please note: this will add to your drop off time so you will need to arrive 30-45 minutes BEFORE your appointment.
How To Prepare Clothing/Shoes
HANGERS to USE-All Clothing MUST be brought Hung to Drop Off


NO ADULT SIZE WIRE HANGERS PLEASE -(Unless clothing sized 8+)
Small children's hangers are BEST for presentation! Some stores will give these to you OR Dollar Store/Wal-Mart/Target sell them 8-10 for $1
We have a limited supply of shirt hangers 10 for $1.

Hang clothing with hanger facing LEFT like a question mark "?"
HOW TO HANG Pants/Skorts/Skirts/Shorts

DO NOT hang pants or skirts folded OVER hangers. They won't sell if they can't be seen
Hang open on clip pant hangers or safety pinned open on top part of hangers (NO clothes pins)
We offer a limited supply of pant hangers for .25

HOW TO HANG outfits/multiple pieces/accessories

Rubberband hangers of multi piece sets together & safety pin items together
Attach w/safety pins the matching accessories inside ziploc bags

Item Prepping

Items should be pressed, they will sell for more when presented at their best
Freshly laundered, all buttons/snaps/zippers closed & dress sashes tied help them sell
Launder stored clothing to freshen up. Hard to notice storage spots are easily seen in our bright lights.
Try our Magic Potion (green box below) for stain removal ideas

Shoes

Shoes MUST be tied together with string/laces/zip ties/ribbon etc. NO bags (unless robeez or pedipeds), NO boxes please! Polish minor scuffs.
---
How To Prepare/Package Toys & Equipment
Clean all Baby Equipment & Large Toys

The cleaner they are, the newer they look! Clorox Wipes work great
Bring your larger item tags w/you to drop off to be attached to our security tags. If the item is not able to be carried, it will need a large item tag provided at drop off

Print photos of hard to see toys. Include instructions. Comparative new pricing sheets help items to sell too.
Battery Operated Items MUST have working batteries-($1 store fine)
Collections of toys like SuperHeroes, Trains, Barbie Dolls, American Girl/Doll Clothing etc need to be packaged in Ziploc Bags secured w/tape. You don't want little hands to toss about. Pictures of the items and/or index cards listing what's  inside are helpful too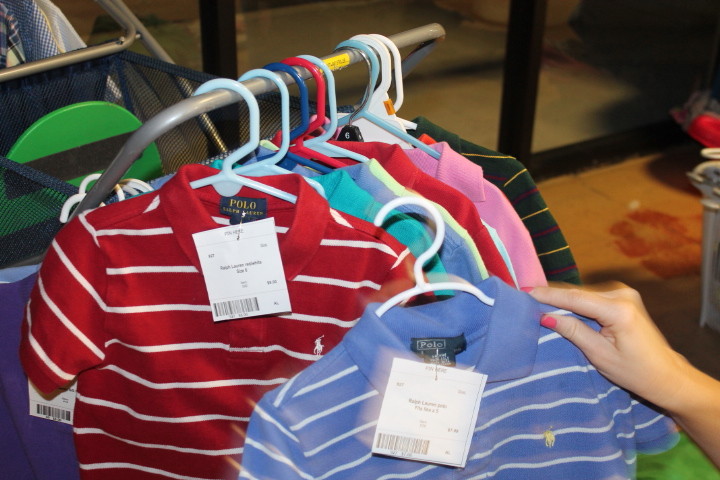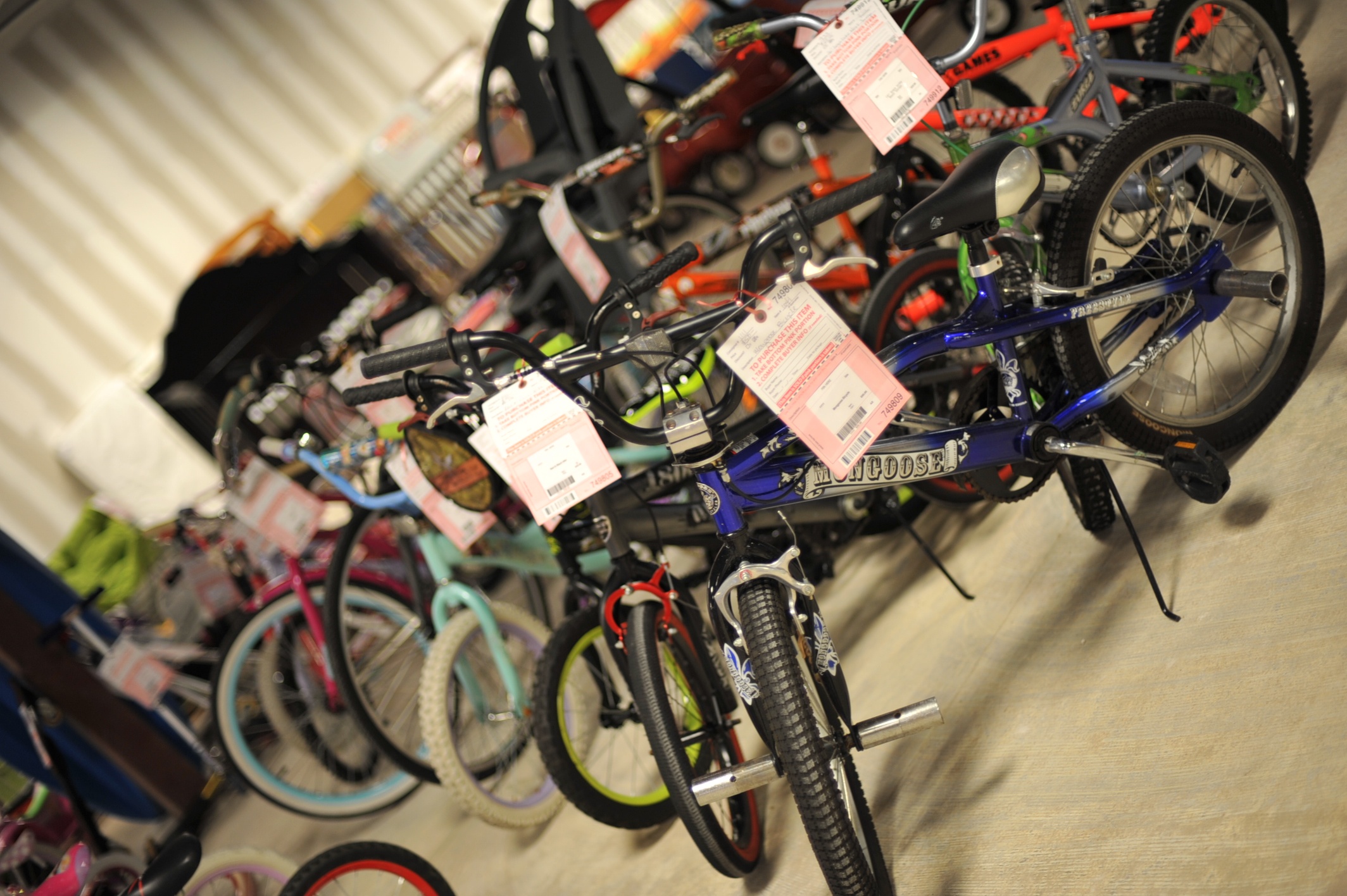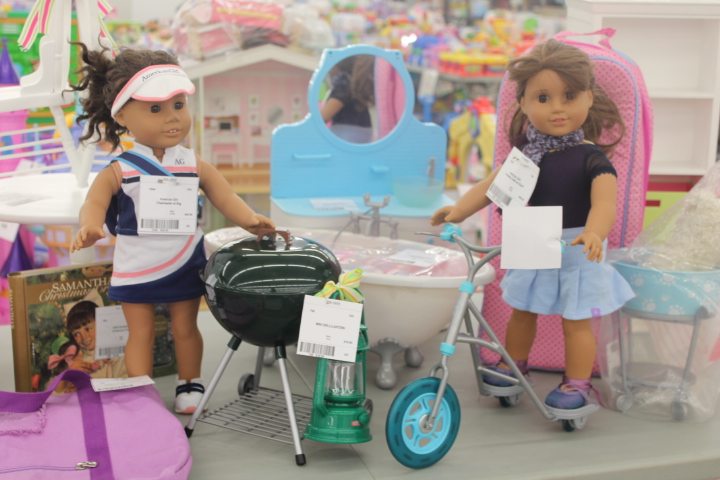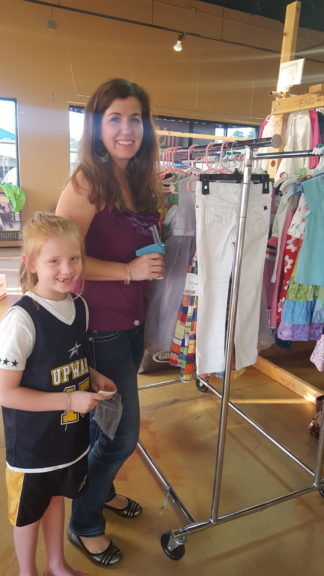 The Magic Potion – Ultimate Stain Removal
– 1/2 Cup clorox color safe bleach crystals
– 1/2 Cup Cascade Dishwashing Crystals
Mix together to dissolve in HOT water. Throw in your items & let them soak overnight (24 hours works best). Rinse Well then Toss in washer and wash as normal
If you still see spots or you don't wish to try this process first. Wash clothing like normal & lay out on green grass on a sunny day. You'll be amazed what sun will bleach out naturally!
WeeTRADE consignors are in Total Control of their pricing!
As a general rule price items at 1/4 to 1/3 of their original retail price
A great question to ask yourself is, "What would I pay for this item?"
Selling prices vary depending on the condition, demand & brand. Generally prices run 60-70% OFF the original retail price; however, due to higher volume of infant sizes 0-24 months, we recommend pricing these sizes lower to be competitive. If item is new with or without tags feel free to price higher & note "new" on the tag.
We're happy to assist in pricing. Simply email us prior to printing your tags & we can look over your pricing online. We suggest you consider what you'd pay for the item yourself remembering it is gently loved. This is NOT a garage sale & our buyers are willing to pay more for quality items. Just keep in mind fair pricing. If you over price your items, it reflects on WeeTRADE & shoppers will be turned off it they find too many over priced items & you will have put in the effort with less of a return. We have a helpful pricing guideline available upon request.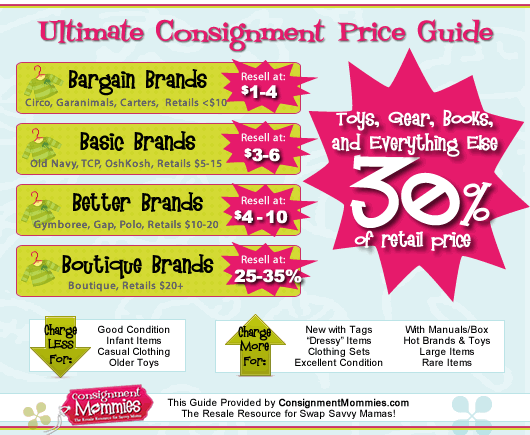 Items will sell quickly if priced right PRIOR to the 1/2 price sale. Don't price considering what it would sell for at 1/2 Price as we have far more traffic the first 3 days vs the last day. If you're not comfortable with what it would sell for at 1/2 Price forego the option & price your items at what you'd like to receive for them.
You do NOT have to allow your item to go 1/2 price, it will still be on the sales floor. Simply consider if you want to bring the items home & store or reap the full benefits of cleaning up & cashing out!

Feb 1-3, 2019
Sign up early for your appointment for best availability
under 75 items      ONE appt time
75-150 items      TWO appt times
150-200 items      THREE appt times
over 200 items       email for special appt
Please allow 20-30 minutes to drop off & check in your items. Check for tips below to make drop off efficient!
Please note: If you send your husband/friend be sure they're prepared to put your items on the floor for you. You may also take advantage of our Valet Drop Off service (see below) to save time.
We can be flexible! Email us if you need to schedule an appt outside these dates or you don't see an available time during drop off days.
In a Hurry? Try our VALET Drop Off service -no appointment necessary (See below)
Steps for Quicker Drop-Off
See our check in hostess as you come in the door
Feel free to use our rolling racks and carts as available
Be sure all items are hung facing LEFT so hanger looks like question mark "?"
Bring clothing & shoes sized by gender
Bin/box/bag items by category -all books, all toys, all room decor. all baby accessories together to assist in placement
If you carried over any items from a prior sale, be sure tags are reprinted only if pricing changed
Make sure all items are wiped clean, batteries working, small pieces secured to items
Large items will have their tags attached to security tags at drop off. Ask for tags
Be sure Tags are Placed Correctly!

If using safety pins (no straight pins): secure tags on back collar of shirts/dresses/jackets on actual clothing tag (not the lower inside tag on side seam!)
If tagless item, please go to the RIGHT sleeve's side seam as you look at the item. The extra flap seam is best
On pants/skirts/shorts tag on the belt loop or place safety pin on the seam of the waist band
If you pin on the inside tag, pull the tag outside of the item or the cashiers will miss the tag
Do NOT pin/tag on hemlines or directly through fabric of the clothing as it will leave a hole
If using tagging gun: Tag thru the item's tag (if tagless- right sleeve side seam is best or thru the inside extra seam fabric) Our tagging guns will be available at drop offs, but we suggest you arrive 30-45 minutes prior to appt time
If you wish to pin or tag thru the tag of the item in the center that is fine, just be sure to pull the tag so it's visible on the outside of the clothing. Please avoid tagging w/ a tagging gun thru the front of clothing! ONLY tag on a seam, tag or inside extra fabric. Where you tag the items WILL leave a hole making it unsellable.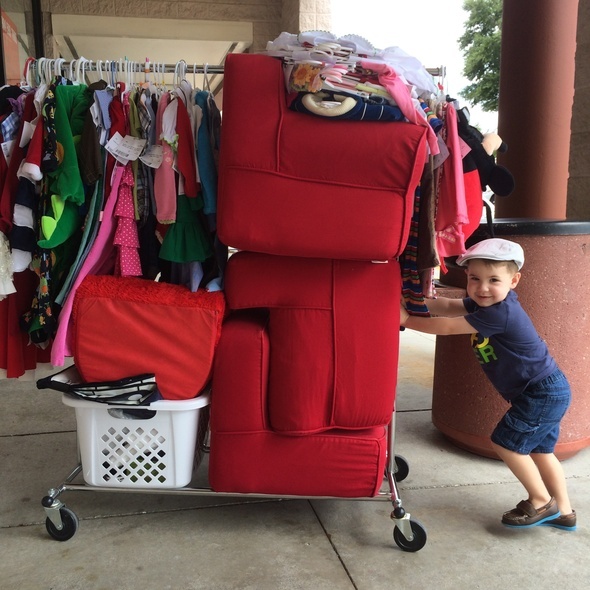 Valet Drops Option
Want to leave the little ones in the car? In a hurry? Try our Drive Up Valet Service to drop your registered items! No appointment necessary-call when you arrive 704.8953 or 613.8851
All Tags MUST be attached & items dropped in a bin/box labeled w/your consignor #
Cash/Check Fee due AT DROP OFF
5-25 items $5 fee
26-50 items $8 fee
50-100 items $10 fee (over 100 would need to be brought in)
We will take your items, process & place them up on the racks
Monday, Feb 11th, 2019

Morning: 9:30-11:30am
Evening: 5:00-7:00pm
Pickup Reminders:
Come pick up your unsold items & your commission check
There are TWO pick up locations-be sure to stop at BOTH pick up points
Check the Lost & Found area-parts & pieces separate
Missing item? Fill out Lost Item Form at pick up, we'll respond within 2 weeks!
If you cannot make these times, You MUST find a friend to pick up your items or notify us BEFORE Sunday @ noon prior to pick up.  We absolutely MUST donate your items if you do not arrive for pick up. PLEASE mark your calendars NOW.
NO items/checks will be ready prior to Monday, no exception
All unclaimed items WILL BE donated to charity
Checks will be mailed within 2 weeks of being printed-be sure your address is correct!
If you have marked your items for donation (D on tag), the items will be donated as follows:

Family Promise
DESC Charities